In recent years, in the diaper market, the market share of baby pull up diaper has been growing rapidly, accounting for more than 50% of the total market share. The growth rate is faster in northern regions, and some regions even account for 80%-90% of the total sales volume.
With the continuous increase of the market share of baby pull up diaper, the competition is increasingly fierce. In recent years, the product has been upgraded from three-piececombined(" Q type" baby pants ) structure easy up pants to two-piece combined structure( also called ," Q type" baby pants ) with the structure constantly upgraded and the quality constantly improved.
The three-piece combined structure is the product structure chosen by many manufacturers in the earliest stage. In the early 2010s, the first several equipment in China were all designed with three-piece combined structure.
The structure of the three-piece combined product is composed of three parts: one is the absorption part (inside) like a diaper,the other two parts is front and back of the waist non-woven fabric.
The advantages of traditional baby pull up diaper are low cost, simple structure and mature manufacturing technology. However, because the leg structure is the front and back t-shaped
structure, which is not suitable for the baby body, the combination between the leg and the body is not very comfortable, and the probability of urine leakage is higher once the leg is not closely fitted to the baby body.
Three-piece combined structure pull pants is the early development of the pull pants market, the earliest companies on the pull pants equipment are using this structure, This three-piece combined structure baby panyts allows consumers to use the product at a relatively low cost. As a result of low cost, there are only low-end and ultra-low-end products in the domestic market. In the high-end products have no competitiveness, gradually eliminated by the high-end brands.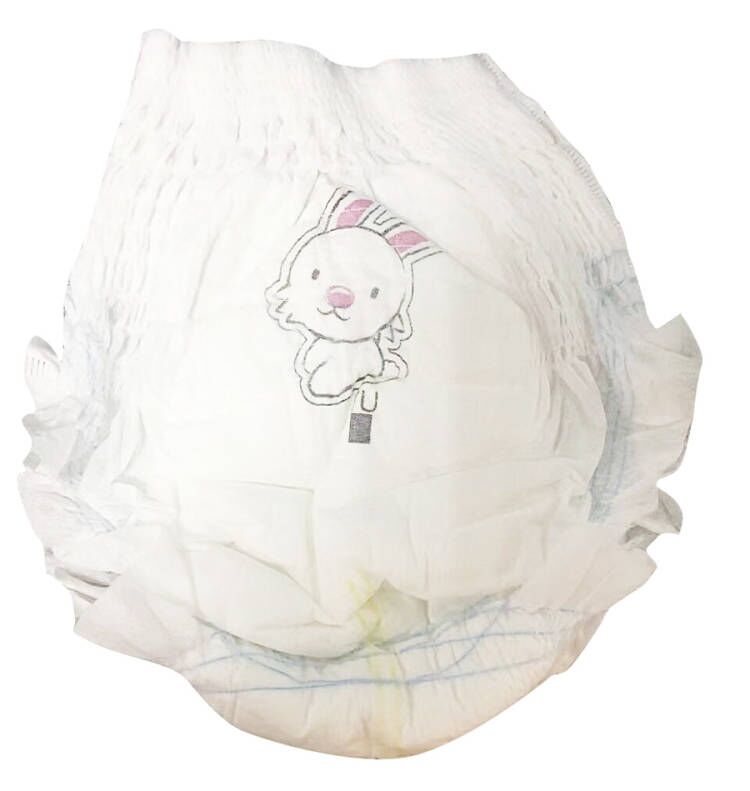 "Q type" baby pants is divided into two parts, one part is the absorbent core , the other part is the whole waist cloth glue both inside and outside, and then through O cutter,cut into different size leg hole, through the side glue, leg ealstic strips stretching, fit for baby's leg structure more tightly .
After so many years of development, the middle and high-end products in China basically adopt two-piece combined structure. Some high-end brands we can see in the market: BABYCARE, BEABA, Kao, Luxor and Dudi are all " Q type"
It can be predicted that the two-piece product of middle and high-end pull-up pants will be an inevitable trend in the future. On the basis of the two-piece product, only by changing the technology and materials, making the product softer and thinner, and enhancing the competitiveness of the product, the product can constantly improve its strength, conquer consumers, and become the king brand in the future.
---
Post time: Nov-09-2022